Interview "How to swap construction for artificial intelligence"
Interview with Minodora Rukan, CEO of Fastboss. (Translated Version)
Be great together powered by Tekwill. 
By Pavel Zingan
I had to ask a few questions twice to understand the steep turn that Minodora Rukan has taken in her life. I won't do it in a written interview, but I'll try to convey my surprise nonetheless.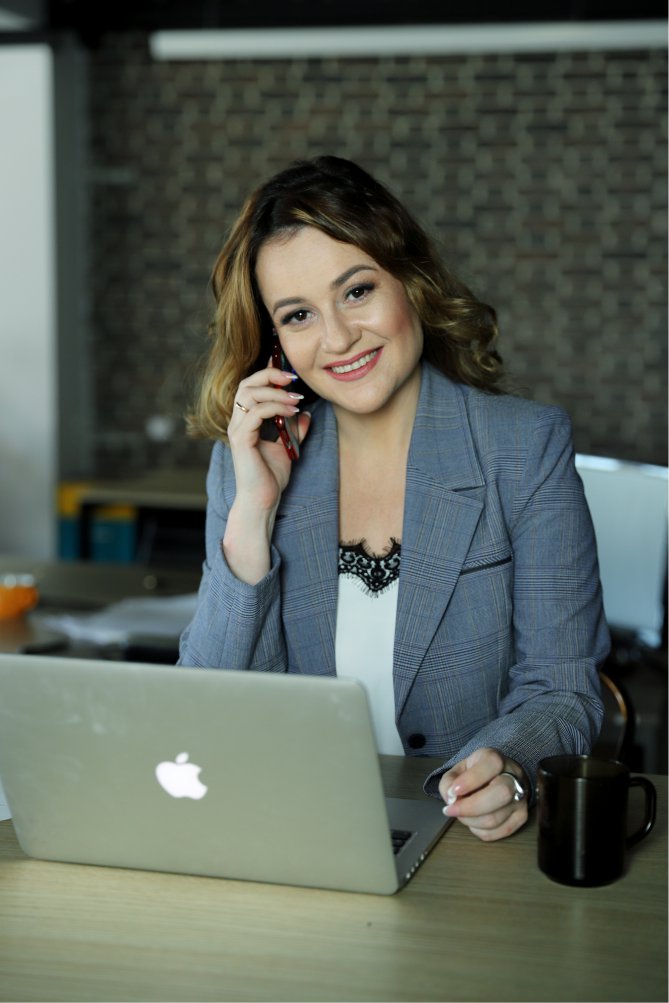 Minodora, good afternoon. You're now the CEO of Fastboss. What does your company do?
We're not a company yet, but rather a startup that focuses primarily on the American market. Or, to be more precise, the English-speaking market. We are developing a virtual assistant based on artificial intelligence. Our assistant learns from the user's experience and helps them with everyday tasks for the business. In fact, it's a substitute for a real secretary, especially for small businesses and startups.

Okay, what did you do a few years ago, since you already have decent work experience?
I was gradually the commercial director of a construction company,  marketing strategy manager, and later project manager's assistant on the large infrastructure projects we were building.
And what was the share of IT in which you were involved in your daily activities?
No more than some specific management task.
Then I ask for your help. Build me a "bridge" from a female commercial director at a construction company to the CEO of a company that develops a virtual assistant…
I think several factors played a role and formed the "puzzle" of my decision to change my life. I graduated as a programmer, my specialty was called "information management". I worked for several years as a hardware engineer. So I had a fundamental understanding of the principles of IT since the beginning of my working career.  
Looking back, I think there was one situation in my company, which gave me the idea of what I am doing now. We were left at the company without a secretary and just at a time when we needed to, without exaggeration, send hundreds of letters a day. When we assessed the amount of work to be done, it seemed like we needed 15 people for two full months. It was unrealistic. Sometimes seeming hopelessness gives a boost to creativity. I remembered my IT background and used some combined tools to set up the automation of document preparation. It ended up taking a couple of days to prepare all the letters we needed to send.
Minodora, I'll just interrupt you to insert "mute admiration" later in the text …
And last but not least, I had a desire to change my life. I enjoyed interacting with people, and I love sales as an activity, but I began to miss it. I increasingly thought about going back to IT. My classmates that I kept in touch with were working at Google, Microsoft, and Facebook as well. In September 2018, I came across Tekwill's ad for a startup academy. So I went…

And did life turn around?
Life definitely changed. I started thinking about my idea for a startup. My first idea was not yet a virtual receptionist. I wanted to make a platform to automate the preparation of business plans. But as I analyzed the idea, I began to realize that the need for a business plan was a one-time thing. This task could be solved in dozens of ways. And most importantly, there will be no ongoing customer service, that is, no customer retention in such an idea. And we all know that few things can be more effective than a loyal customer base that constantly uses your services.

And that's when you remembered the problems with your secretary?
It wasn't an epiphany all of a sudden. There was a whole ecosystem around Tekwill, conferences, people who attend them, Tekwill employees. Through conversations and meetings, the idea crystallized. It was also there that I was able to pick up a team of like-minded people for Fastboss. It was my husband, by the way, who helped me to choose the name. I could not stop at anything, and it was necessary to work on the logo of the project and its name. I sat across from my husband all evening and started going through the names. And when he heard "Fastboss," he immediately said: "Wait, that's it!"

What stage are you at now?
Our Fastboss now speaks English and understands your English. You can choose a male or female secretary, we have both male and female voices in our database. Our virtual assistant will help you quickly create and change the contract you previously entered in the database. Can do an Internet search on your competitors. I will not list all the features now. Our main goal is to relieve the owner or manager of a small business and give him an opportunity to save on his secretary's salary and not to depend on his possible dismissal and the inevitable disorganization that occurs after that.

When do you plan to introduce Fastboss to the market?
This year. The sooner the project gets its first clients, the sooner we will have what the startup industry calls proof of business.