Digital App to Generate Business Docs
The best innovative app that will ease your business paper work. The Digital Virtual Assistant will successfully replace a real secretary. Generate your business docs instantly and don't lose any deal. Make your own micro CRM system and have your business data base always on hand on your device.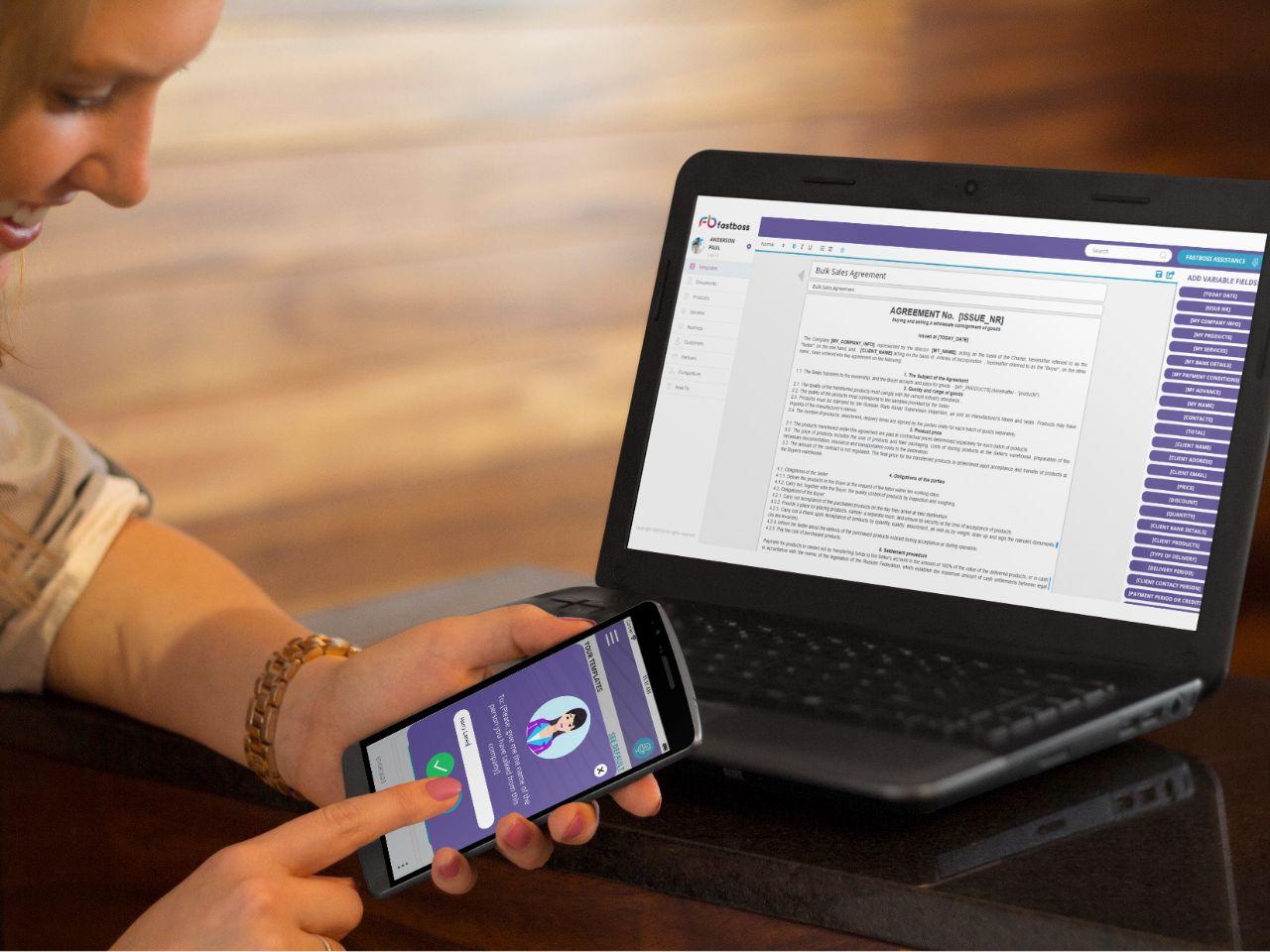 With our app you can manage your business through an intelligent manner with maximal efficiency and low error rate. Don't lose any customer because of paper bureaucracy, time limits and possibilities. Use Fastboss Virtual Assistant app to generate your business documents, contracts in 2 minutes being ready to sign. Impress your business partners and customers by saving their time, money and keeping them close aboard to end the big deal in the same moment.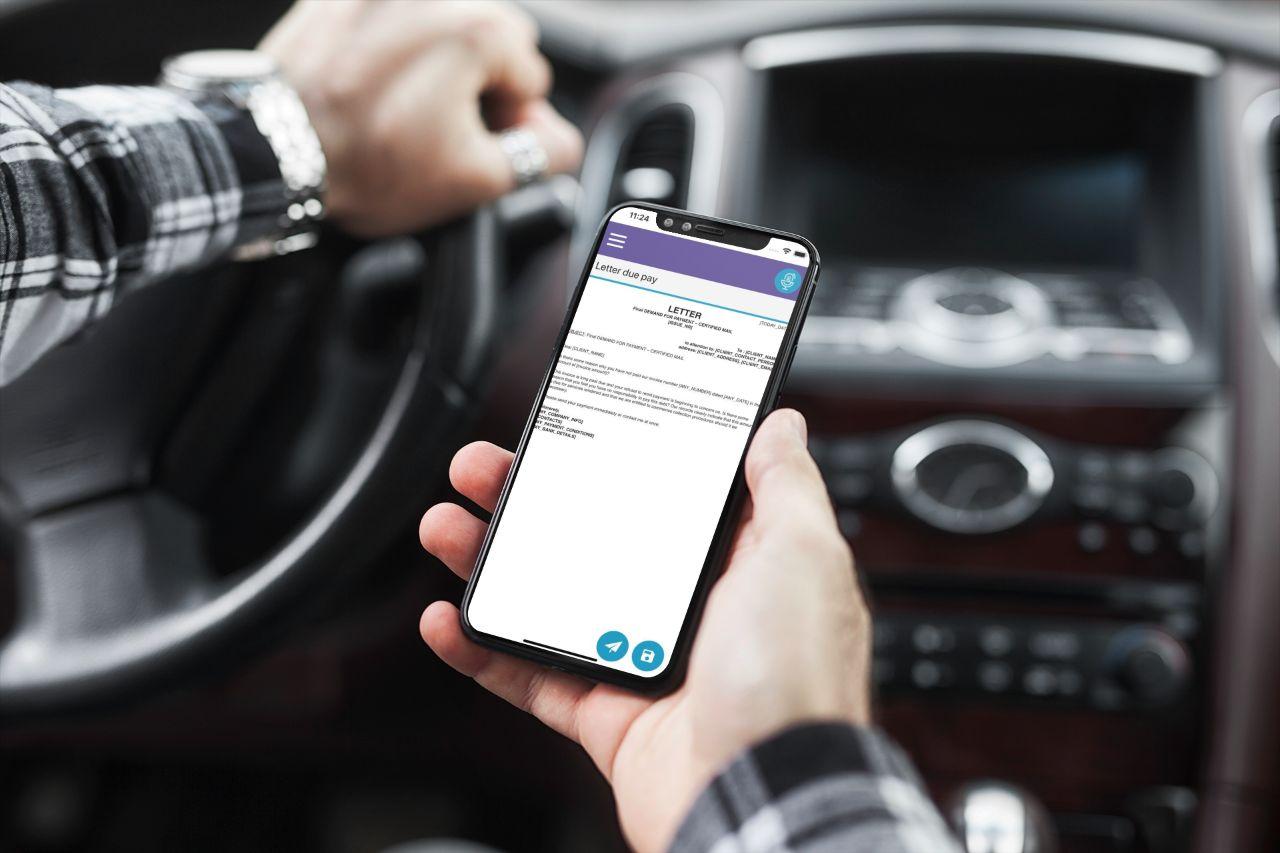 Fastboss Digital Virtual Assistant will help you to make all your deals instantly. Your paper work will be less and easier to manage anytime and anywhere form your device. Don't waste time and join us now to see how easy you can close the best deals and to maintain all your business data base on your device. Spent more time with your family and let us help you with your job!
FASTBOSS Virtual Assistant app
Imagine that you are at an important training, session or meeting and you don't have the laptop, but only the phone with you. In that case, don't worry, because you can easily can do what you have to, by using the app quick from you phone. The Fastboss Digital personal assistant will help you to do all the work properly and easy.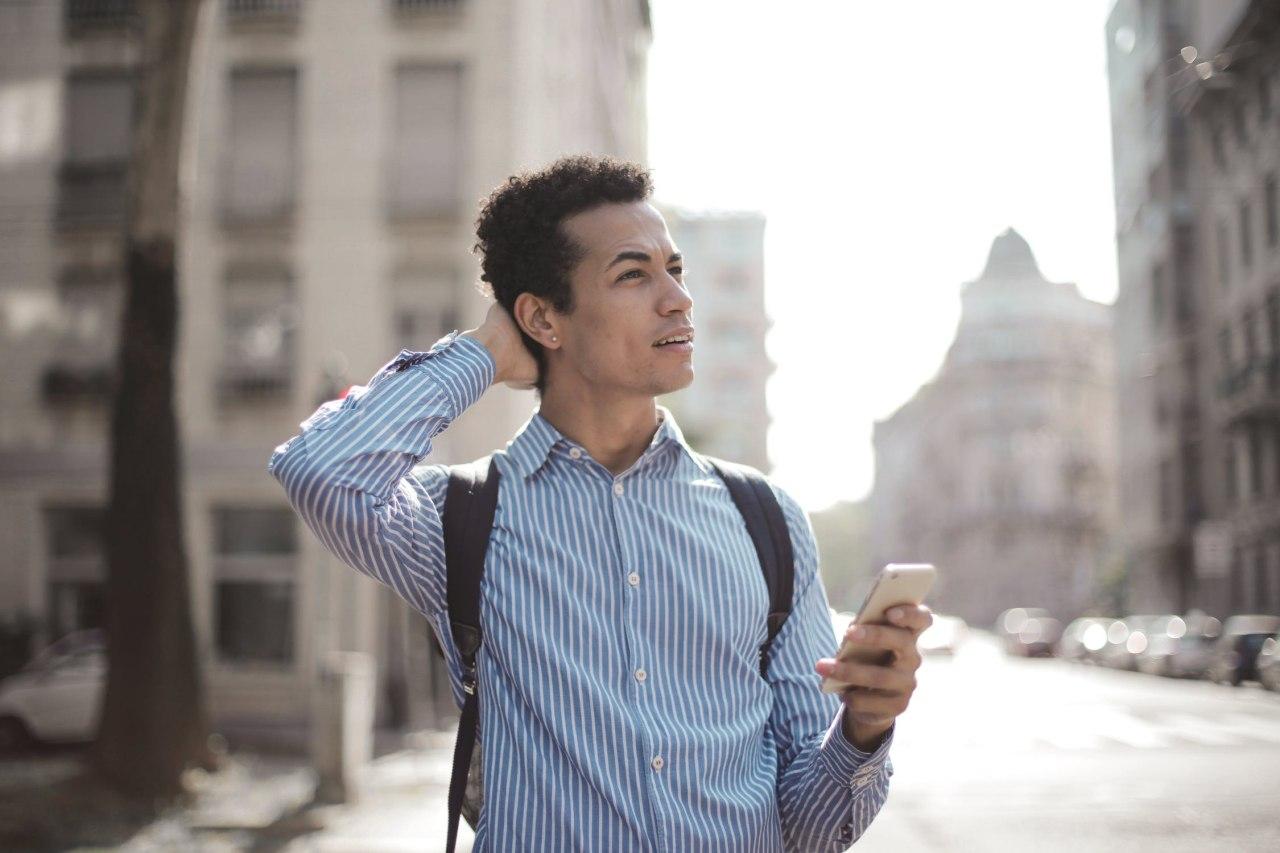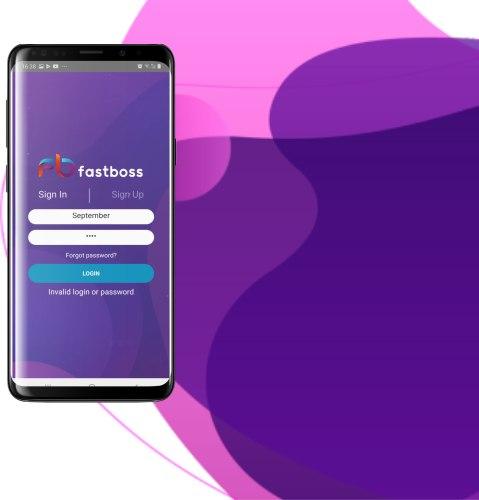 Plan Your Perfect Time Whith Fastboss
All your business activity and documentation in a single app and a unique software system that has no analogs.
Try your free 7 days trial for free and convince yourself that worth's to have your own Virtual Assistant to help you with your business.
Instant voice doc generation
Unlimited Basic templates
Sales Contracts closed instantly
Digital Assistant available 24/7
Organizer of your schedule
Put the signature instantly 
Unlimited number of signatures
Micro CRM System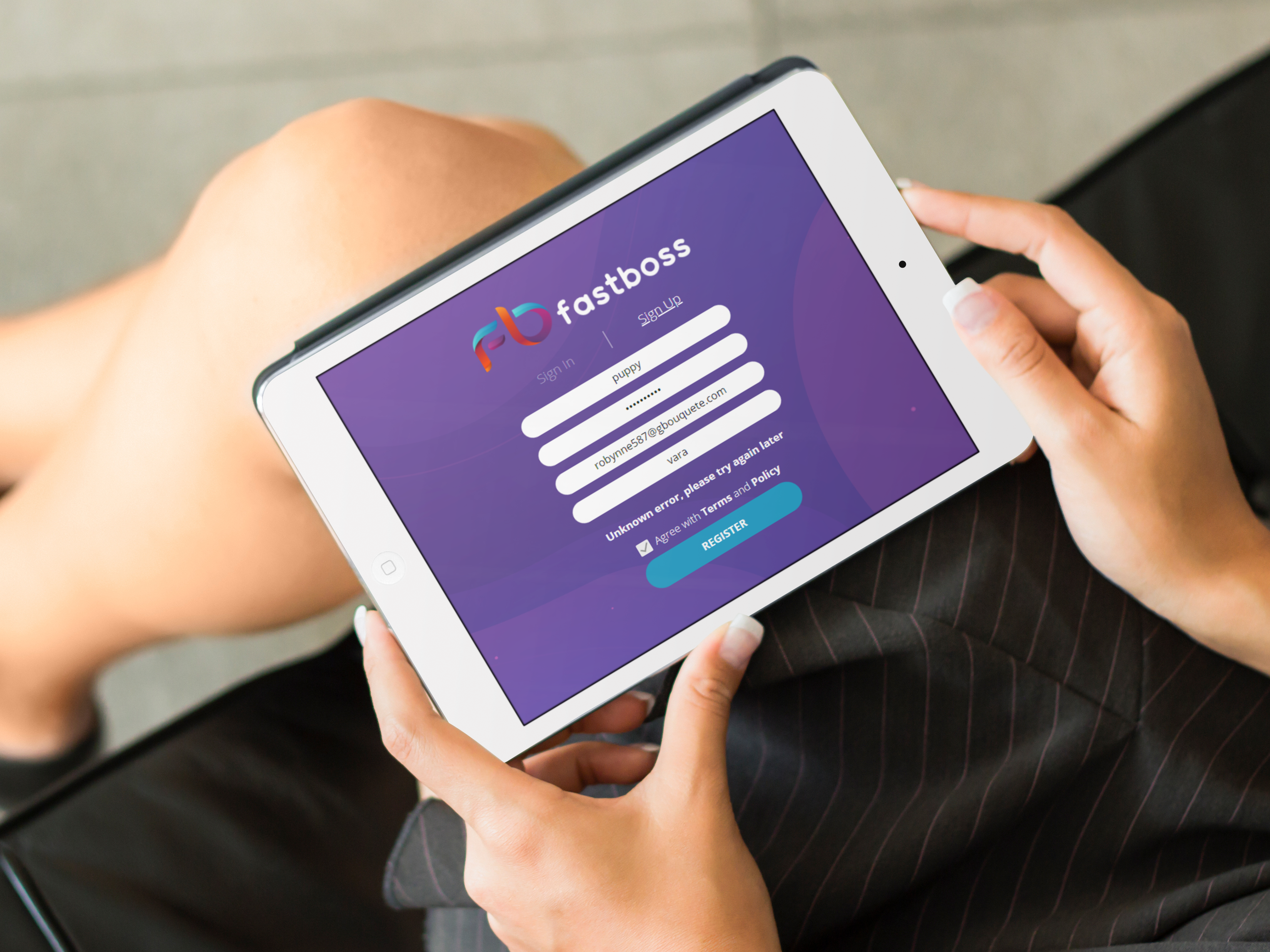 "
Use Now From Your Device, Flexible App For your Business
Create unlimited number of template form your PC and use them anytime from your device. Manage your own micro CRM System and business documentation from your device even if you are out of office. Have an instant access 24/7 to all your main documentation saved on your business platform. *Talk and listening assisting on your smartphone when you need business document generation
*Planning your events and synchronize to your smartphone calendar
*Generate marketing texts in base of the existing information about your business in the *FASTBOSS platform.
*Client information management
*Partners information management
*Competition information management
* CRM features
*Artificial intelligence Virtual Assistant personalized with preferred name, voice and avatar
* Product catalog attachments
How much do the FASTBOSS cost?
FASTBOSS SaaS is available in 2 cost category:

1. 19$ (when payed monthly)
2. 190$ (when payed yearly)

Free trial: Available.
Who are the typical users of FASTBOSS?
FASTBOSS has the following typical customers: Startups, SMEs, Sales Agents, Middle level managers, Office Assistants, Couriers, Engineers, Emergency service employees, etc.
Which mobile platform and operating system does FASTBOSS support?
FASTBOSS supports the all operation system: Web App. Is available on Android and soon will be available for IOS.
What payment method does FASTBOSS support?
FASTBOSS support the following payment methods: Monthly, Yearly charges in base of credit cards.
What is the deployment type?
FASTBOSS has deployment type: Cloud Based.